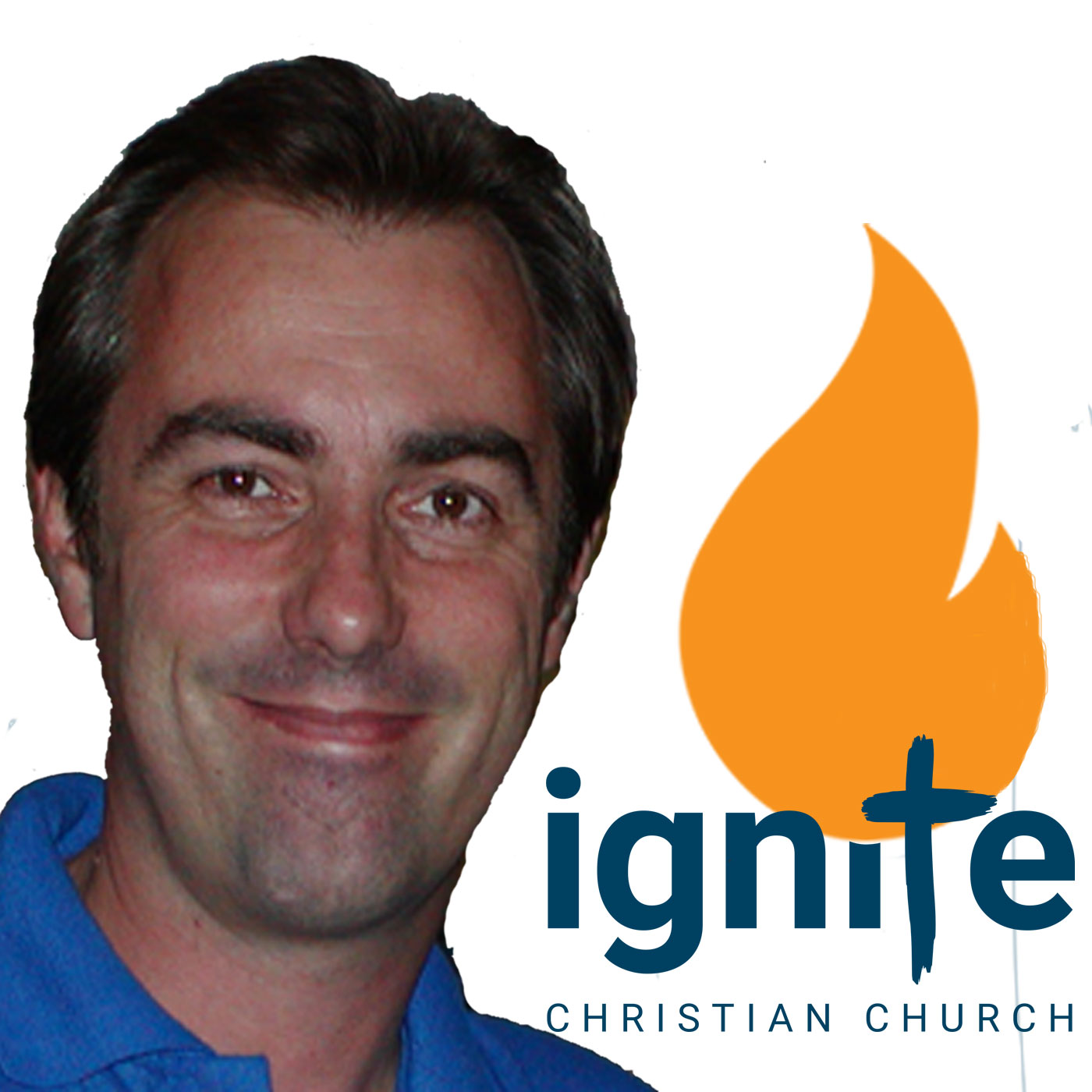 As the end of the year draws near, most students have completed their examinations. I don't like exams. I remember sitting in the exam hall, chewing my pen, pondering these impossibly complex questions about stuff I will never have to deal with ever again for the rest of my life!
I found some really funny test answers kids have given, so I thought I would share them with you…
Bob has 35 candy bars. He eats 9. What has he got now?    DIABETES
Why are there rings on Saturn? BECAUSE GOD LIKED IT SO HE PUT A RING ON IT
Use the word climate in a sentence. THE HILL WAS SO BIG I COULDN'T CLIMATE
What ended in 1896? 1895!
Alice places a prepared slide in her microscope, but when she looks down it she cannot see anything. Suggest one reason why not.  SHE IS BLIND
How do you change centimetres to metres? TAKE THE CENTI BIT OUT
What did Mahatma Gandhi and Gengis Khan have in common? UNUSUAL NAMES
Name 4 heavy metals. METALLICA, LED ZEPPELIN, ANTHRAX, MEGADEATH
Hopefully you would do better than those guys. But what might you experience in school, a College or University is just a representation of what you live out every day! You may not have known that God has exams and tests, but He does… Look at Abraham and Isaac, look at the Canaanite woman…
Matthew 15:26-28 (ESV Strong's)
And he answered, "It is not right to take the children's bread and throw it to the dogs." She said, "Yes, Lord, yet even the dogs eat the crumbs that fall from their masters' table." Then Jesus answered her, "O woman, great is your faith! Be it done for you as you desire." And her daughter was healed instantly.
The great things is that, if you fail a test, you don't fail in the whole of your life. God is for you, not against you. God loves you, and wants you to become everything you can possibly become in Him. So if you fail a test in life, you simply get to resit the exam, again and again until you pass.
So don't be surprised that God tests you, instead rejoice, because, pass or fail, He loves you, …
1 Peter 4:12 (ESV Strong's)
Beloved, do not be surprised at the fiery trial when it comes upon you to test you, as though something strange were happening to you.
Therefore, it is in our interest to pass God's tests, don't you think?
WHY DOES GOD TEST US?
If none of us like tests, and sometimes you barely hang on, why does God test us? To answer that question, we need to step back and ask what it is that God wants for our lives.
Any marketing expert will tell you that the main thing all people are interested in is "What's in it for me."  Whether it is buying a car or house, choosing a church, pursuing a career or even choosing a wife or husband, people naturally ask what's in it for them.
Why? Because we tend to put ourselves first. Kayleigh doesn't suggest I give her a lollie, she doesn't even ask for a lollie, she tells me she needs a lollie. What we think we need is the most important issue to us.
When you first come to Christ it is all about your needs. I need to be saved, I need God to give me this, I need help with an addiction, I need help in a relationship, I need, I need! However, as you mature in Christ, you learn to take your eyes off what you need and place them on the One who can meet that need, trusting Him to meet every need you have.
Paul promises,
Philippians 4:19 (ESV Strong's)
And my God will supply every need of yours according to his riches in glory in Christ Jesus.
We as people seem intent on supplying our own needs, not waiting for God to supply our needs, so we try our best and only come to Him when we can't do it by ourselves. So God tests our faith all the time, to take our eyes off ourselves and our abilities and to develop the character He wants in us.
1.      HE TESTS US TO DEVELOP TRUST
Psalms 20:7-8 (ESV Strong's)
Some trust in chariots and some in horses, but we trust in the name of the Lord our God.
They collapse and fall, but we rise and stand upright.
Our natural tendency is to trust in man, in ourselves, in things we can see and understand. Some trust in institutions like governments, some trust in people's benevolence, but the way to truly become someone great in this world is to trust in the Lord. Develop your trust in God and you will develop the character He wants in you.
2.      HE TESTS US TO TEACH US PATIENCE
Psalms 27:13-14 (ESV Strong's)
I believe that I shall look upon the goodness of the Lord in the land of the living!
Wait for the Lord; be strong, and let your heart take courage; wait for the Lord!
I don't know about you, but I have a wait problem. I want God to teach me patience, as long as He does it quickly! As a man of action, waiting  is probably the hardest things for me to do!
But God will often use waiting to teach us the spiritual fruit of patience. Someone of great character is generally not impatient or impetuous, because they have passed the test of waiting.
3.      HE TESTS US TO CONFORM OUR WILL TO HIS
Let's face it, we are stubborn and rebellious people, who are more interested in what's in it for me than becoming Christ like. Left to ourselves, our will puts our interests and our comforts first, and everything in this world tells us that that is what we should be doing. Buy this phone, drive this car, you deserve the best!
Romans 12:2 (ESV Strong's)
Do not be conformed to this world, but be transformed by the renewal of your mind, that by testing you may discern what is the will of God, what is good and acceptable and perfect.
When we stop conforming to the pattern of this world, when we allow the Holy Spirit to renew our mind, then we begin to discern God's perfect will, and our will starts to conform to His will!
If we seek God's will first, all the things we worry about have a habit of just falling into place for us.
Matthew 6:31-33 (ESV Strong's)
Therefore do not be anxious, saying, 'What shall we eat?' or 'What shall we drink?' or 'What shall we wear?' For the Gentiles seek after all these things, and your heavenly Father knows that you need them all. But seek first the kingdom of God and his righteousness, and all these things will be added to you.
4.      HE TESTS US TO EMPOWER US
I cannot live a triumphant Christian life in my own strength, and neither can you! God never intended for you to sit His exams, failing miserably every time. No, here's the best news of all… He rigs the exam.
At Uni, I had limited time and they could ask an unlimited number of very curly questions, so I decided to study as much as I could, then ask God to rig the questions, tailoring them to the material I had studied. He actually did this!
And in life's exams, He can rig them for you as well. He doesn't write the answers on your sleeve, but He supplies His Holy Spirit to live within you and help you pass the tests of life!
Romans 8:26-27 (ESV Strong's)
Likewise the Spirit helps us in our weakness. For we do not know what to pray for as we ought, but the Spirit himself intercedes for us with groanings too deep for words. And he who searches hearts knows what is the mind of the Spirit, because the Spirit intercedes for the saints according to the will of God.
HOW DOES GOD TEST US?
It is an accepted fact that you cannot improve that which you cannot test. Developing anything of value, a products, service, relationship, even a ministry, requires testing so you can discover how to make it better. God allows tests of character to determine our faith or to test our devotion in order to teach us humility and prepare us for greater responsibilities. We even should test ourselves...
2 Corinthians 13:5 (ESV Strong's)
Examine yourselves, to see whether you are in the faith. Test yourselves. Or do you not realise this about yourselves, that Jesus Christ is in you?—unless indeed you fail to meet the test!
Remember, God does not allow tests in our lives to rain or our parades, or give us a hard time, but He lovingly allows us tests to develop our character and walk with Him. So how does He test us?
1.      DIFFICULT CIRCUMSTANCES
We all face difficult circumstances at some point, and the longer they last, the greater is the test! Joseph was sold into slavery, faced hardship, false allegations, imprisonment, lasting years, yet he passed the test with patience and endurance, showing love to the ones who had caused it…
Genesis 50:20 (ESV Strong's)
As for you, you meant evil against me, but God meant it for good, to bring it about that many people should be kept alive, as they are today.
2.      PHYSICAL AND EMOTIONAL HARDSHIP
Suffering pain of any sort is a test, be it physical, emotional, relational or financial pain. If you want to see a Biblical example of someone passing the pain and hardship test, you need look no further than Job, who lost everything financially, suffered personal attack from his wife and friends. And was covered in sores, yet was able to say,
Job 13:15 (ESV Strong's)
Though he slay me, I will hope in him; yet I will argue my ways to his face.
You may have faced this, or be facing this right now! Fiona went through this when we lost everything, and we had to leave our designer home for a tin shack in Nambour, in the summer, where it was so hot that she broke out in a heat rash. She said, thanks Lord, now I even have the skin disease like Job! The turning point in this exam for her was when she decided that thank God for something every day, starting with the electronic gate so people couldn't see how miserable she was!
3.      DELAYED FULFILMENT OF HIS PROMISES
Delayed fulfilment of God's promises can be one of the sternest tests of our faith. Joseph experiences it for years, and of course Abraham and Sarah waited many years for their first child. Habakkuk was another who complained about God's overly long timetable…
Habakkuk 2:3 (ESV Strong's)
For still the vision awaits its appointed time; it hastens to the end—it will not lie.
If it seems slow, wait for it; it will surely come; it will not delay.
4.      PERSONAL ATTACKS
I can attest that personal attacks can be a tremendous test of character. Being falsely accused, having your reputation trashed, having negative words spoken against you has happened many times in my life, but these tests give you a great opportunity to respond in a godly way… that's how you pass!
1 Peter 2:12 (ESV Strong's)
Keep your conduct among the Gentiles honorable, so that when they speak against you as evildoers, they may see your good deeds and glorify God on the day of visitation.
Attacking them back, arguing your innocence, trying to speak reason to them achieves little. Living a shining, godly life is what counts, knowing no matter what happens, you have behaved with integrity.
Years ago a local pastor attacked me when I left his church, and called every other pastor on the coast to prevent me ministering in their churches. I decided to say nothing in reply and let God vindicate me. My local ministry just dried up. At that same time, and opportunity opened up and, though I rarely ministered here, I began to minister internationally.
God tested me, I passed, and then He opened incredible opportunities. So if you are being attacked, don't fight back, let God vindicate you… then you will pass the test!
5.      BLESSINGS
Sometimes being blessed can actually be a test in itself, because the pass mark is when we rely on God, not our own abilities. Often Christians who become successful in business, forget about God! Prosperity can be a sterner test than poverty!
King Solomon was the wisest man who ever lived, the richest and most powerful king of Israel. But he had 700 wives and 300 concubines, an unwise decision…
1 Kings 11:3-4 (ESV Strong's)
He had 700 wives, who were princesses, and 300 concubines. And his wives turned away his heart. For when Solomon was old his wives turned away his heart after other gods, and his heart was not wholly true to the Lord his God, as was the heart of David his father.
So beware the blessing test! If you are blessed in finances, health, business, relationships or church, stay humble and keep seeking God lest your blessings cause you to fail the test!
6.      A CHALLENGE TO OBEDIENCE
In Genesis 22 Abraham passed the test of his obedience when God asked him to sacrifice his only son. At the last moment an angel stepped in and said…
Genesis 22:12 (ESV Strong's)
He said, "Do not lay your hand on the boy or do anything to him, for now I know that you fear God, seeing you have not withheld your son, your only son, from me."
King Saul, however, failed the obedience test when he was told to devote Amalek to destruction, choosing instead to keep the spoils for himself. He then tried to cover his sin by claiming he was going to sacrifice the spoils to the Lord, but Samuel said,
1 Samuel 15:22 (ESV Strong's)
 "Has the Lord as great delight in burnt offerings and sacrifices, as in obeying the voice of the Lord?
Behold, to obey is better than sacrifice, and to listen than the fat of rams.
When God tests you by asking you to be obedient, you need to be obedient!
7.      A GREAT TEMPTATION
Temptation is a massive test of your obedience to God. You might think you cannot cope, that the temptation pressure is too great to bear, that you might cave in under it at any time, but God has this promise,
1 Corinthians 10:13 (ESV Strong's)
No temptation has overtaken you that is not common to man. God is faithful, and he will not let you be tempted beyond your ability, but with the temptation he will also provide the way of escape, that you may be able to endure it.
So if you cannot stand under this test, find a way out and run like crazy. Fleeing sin is better than succumbing to it, and fleeing it might help you pass the test!
8.      A PERIOD OF SPIRITUAL DRYNESS
Sometimes we are tested by an extended period of spiritual dryness, and some of you are here at that point right now. You might be flat, uninspired, you might feel tired and distant from the Lord. You're skipping quiet times and rarely pray. When facing the dryness test, you can see your faith shrivel up and die, or you can decide to thirst for God…
King David felt this way in the wilderness of Judah and wrote,
Psalms 63:1 (ESV Strong's)
O God, you are my God; earnestly I seek you; my soul thirsts for you;
my flesh faints for you, as in a dry and weary land where there is no water.
HOW TO PASS THE TESTS
Any one of those tests could come your way at any time. Whether it is dryness or success, attacks or hardships, pain or obedience. To grow in the things that matter in eternity, you need to pass the tests. Not just one or two… all of them. So what can you do to start passing all of those tests?
Remember, God allows times of testing into our lives to develop character and trust. Being tested is not necessarily a sign of His anger, disfavour or judgement, it is often a sign that you are truly moving with God, and He is preparing you for something great!
Romans 8:28 (ESV Strong's)
And we know that for those who love God all things work together for good, for those who are called according to his purpose.
All things… even the tests of life!
Let me finish with 4 things you can do to start passing your exams…
1.      SEARCH YOUR HEART
Psalms 139:23-24 (ESV Strong's)
Search me, O God, and know my heart! Try me and know my thoughts!
And see if there be any grievous way in me, and lead me in the way everlasting!
The first step in passing your exams is to have close, serious look at your own life. You turn up here at church looking pious and holy, but examine your heart and see if there be any offensive way within you. If there is, confess it and move on, but don't cover it over! Allow God to shine His light into the darkest crevices of your soul and let Him clean up your heart from the inside out.
2.      KEEP IN STEP WITH HIS SPIRIT
Time is one of the great testers of our faith, and we tend to either lag behind God, or if you're like me, run ahead! Timing is everything, and God is eternal and gets time in a way we simple cannot!
After listing the fruit of the Spirit in Galatians 5, Paul writes this…
Galatians 5:24-25 (ESV Strong's)
And those who belong to Christ Jesus have crucified the flesh with its passions and desires.
If we live by the Spirit, let us also keep in step with the Spirit.
Micah 6:8 talks about walking humbly with your God, step by step with Him. Don't get impatient, don't get resentful and stop demanding things of God. To pass the test you have to learn to faithfully wait. With patience, even if your situation is painful, boring or limited.
3.      STAY ON TARGET
In the original Star Wars, as the good guys are attacking the Death Star, the pilots are screaming at each other to stay on target. Lasers are flying everywhere, danger and imminent destruction are all around, but they had a job to do, to put that proton torpedo into the small shaft and blow up the Death Star!
So when you are tested, stay on target. The worst thing to do is to look at the circumstances and let them dictate your destiny. Peter stepped out of the boat with faith, but the waves and wind took his attention off Jesus.
Psalms 119:15 (ESV Strong's)
I will meditate on your precepts and fix my eyes on your ways.
Read His Word daily, get your life into God, serve and bless and live for Him and you'll find you'll be passing tests!
4.      SEEK FIRST THE KINGDOM OF GOD
If you want to pass tests, seek God first. When I hear of all the things believers are pursuing in their lives, my heart breaks because unless they seek the Lord and His Kingdom first, they are headed for disaster.
We worry if we don't have things, don't achieve things or we can get lured into the things of the world.
Matthew 6:31-33 (ESV Strong's)
Therefore do not be anxious, saying, 'What shall we eat?' or 'What shall we drink?' or 'What shall we wear?' For the Gentiles seek after all these things, and your heavenly Father knows that you need them all. But seek first the kingdom of God and his righteousness, and all these things will be added to you.
If you seek God first, He either gives you the desires of your heart, or they fade away into nothing because they weren't that important after all.
Job was tested, and he said confidently,
Job 23:10 (ESV Strong's)
But he knows the way that I take; when he has tried me, I shall come out as gold.
God through Zechariah told the remnant of His people
Zechariah 13:9 (ESV Strong's)
And I will put this third into the fire, and refine them as one refines silver, and test them as gold is tested. They will call upon my name, and I will answer them.
I will say, 'They are my people'; and they will say, 'The Lord is my God.'"
Today some of you here have tests, big tests. If that's you, I want to pray for you and stand with you in this test. I want to see you triumph over this test, pass with flying colours, and it is easier to do that together rather than separately. It might be a relationship, it might be a testing job situation. It could be family, it could be financial, it could be a huge temptation, but if you are facing a test today, stand up.